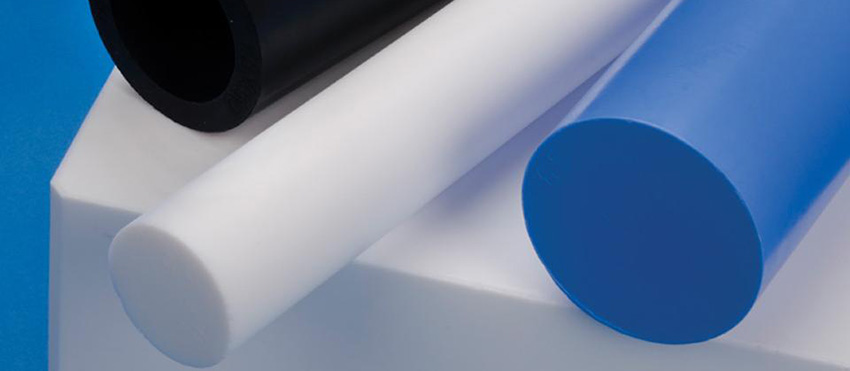 Specialty Fluid Components' Excelon™ Seals are primarily designed and manufactured from various fluoropolymer compounds. These compounds are molded into billet/tube shapes and machined into finished seals. The fillers (reinforcers) are blended with PTFE or other high performance polymers to provide the optimum sealing performance.
Typical seals are made from the following materials:
PTFE and PTFE compounds
UHMWPE
PEEK®
TPE
PPS
Melt processible fluoropolymers
These seal materials are commonly used in severe applications where temperature, speed and pressure parameters are in extreme conditions.
Etched Spring Energized Seals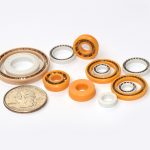 Excelon™ Etched Spring Energized Seals are often used when miniature sized seals are needed for various design conditions. Because the springs are chemically etched and formed, seal sizes can be manufactured as small as 0.020 inches in inner diameter (ID). This seal type is highly recommended for high pressure applications and small size dynamic applications. READ MORE HERE
---
Cantilever Spring Energized Seals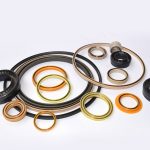 Excelon™ Cantilever Spring Energized Seals have shallow, but linerarly rising load curve. As a result, force decreases as the seal wears. For this reason, they are typically designed for highly dynamic applications. This is one of the most popular spring energized seal designs due to the unique attributes that help to maximize seal and hardware life. READ MORE HERE
---
Helical Wound Spring Energized Seals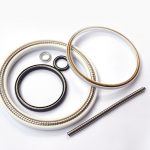 Excelon™ Helical Wound Spring Energized Seals generate substantially higher load per inch deflection values as compared to other spring energized seals. These types of designs are primarily used for static or lower dynamic seal applications. This seal type is well suited for applications that require tight sealing, such as an environment with light gases. READ MORE HERE
---
Uni-Directional Spring Energized Seals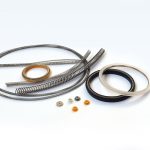 Excelon™ Uni-Directional Spring Energized Seals are utilized for applications requiring a high tolerance run-out. The unique characteristic of the spring provides a constant load as the deflection increases. In addition, this seal will provide a larger amount of deflection range, as well as continuous friction over a working deflection range, to provide almost constant friction. READ MORE HERE
---
Solid Contact Spring Energized Seals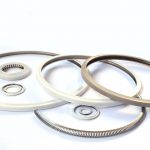 Excelon™ Solid Contact Spring Energized Seals are often used in cryogenic applications where the optimum solution requires a heavy load to provide the utmost sealing forces. The gemometry of the spring prevents the seal from shrinking inward or outward, therefore, it is an ideal seal for applications requiring extreme temperature fluctuation. READ MORE HERE
---
Rotary Lip Spring Energized Seals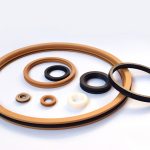 Excelon™ Solid Rotary Lip Seals are designed using PTFE and PTFE blend sealing elements, and are custom engineered for dynamic rotary sealing applications. When metal cased lip seals are not the best choice for a particular hardware configuration, 100% polymer-based seals are used instead. READ MORE HERE
---